Cloud computing is now the standard, no matter in which industry you are. It has proven to be safer, cheaper and, unarguably, more effective.
Although there are still companies around trusting in old practices, little by little we're witnessing a period of time in history where even the most traditional businesses are not only using digital tools, but turning into cloud computing.
In July 2021, ECOBPM, LLC., a tech company based in Florida, made a landmark decision by publishing their top Maintenance Software, Sweven, on AWS Marketplace, becoming the first CMMS in the industry built on AWS architecture to be listed on the platform.

We had a conversation with Jorge Canal, Founding Partner of ECOBPM, LLC., about how a system like Sweven can improve productivity within companies, keep the spaces where we work or live running smoothly, and play an important role in our health and safety.
We'd like to start with a little bit of background from Sweven. When was it founded? Why did you decide to create software dedicated to maintenance?
Sweven was born as ECOBPM in 2011. Over the years, ECOBPM became the go-to maintenance system for government contractors and fortune 500 companies. In 2020, we created a much more approachable face of ECOBPM and we named it Sweven, which allows small and medium-sized companies to improve their workflow by evolving from spreadsheets to a comprehensive system to get full control of their operations.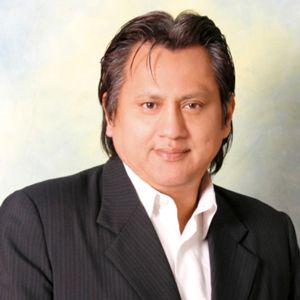 Who is your typical customer? What industries do you serve?
As I said, most of our clients are companies that have a nationwide presence, and government contractors who employ our technology in different locations around the world.
Although many of our clients use Sweven in maintenance or construction, the system offers a versatile set of tools that can be valuable resources in industries like Automotive, Aerospace, Manufacturing, Fleet, Service Providers, Oil & Gas, Construction, Municipalities, Distribution, Warehousing, Healthcare, Utilities, Education, Food and Beverage, Packaging and Pharmaceutical.
For those who are not familiar with terms like CMMS or facilities management software, could you describe what Sweven does?
Of course, CMMS stands for Computerized Maintenance Management System, which is a set of software tools to manage preventive and reactive maintenance efficiently.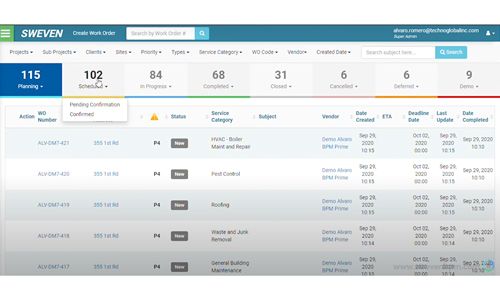 Sweven offers different types of users to meet the expectations of everyone involved in the workflow, like Owner, Tech/field, Vendors, Clients, and End Users, each one with specific tools to make their work more efficient.
Let's use a common example to explain how a system like Sweven works:

In a mall, there is a shop, and suddenly, the A/C system is not cooling anymore and it's leaking. With a CMMS like Sweven, it would only require the intervention of the store manager to create a ticket with the specific requirement on a mobile app, that becomes a work order visible for the facilities responsible, who can assign this task to a vendor or field staff able to fix the problem. While the vendor is on its way to the site, the facilities manager can see where the vendor is and have communication with them. While on-site, the vendor can create notes, upload images and videos to document the work.
For the store manager it was just a couple of clicks on an app, he didn't have to write several emails or make endless phone calls. That's what a system like Sweven can do for you, make processes seamless.
In the end, the problem is going to be fixed properly, and the facilities manager gets data to evaluate vendors or field staff to improve productivity.


Why did you decide to build Sweven on AWS's architecture?
Over the years, we have been working for Fortune 500 companies, who trust us with important parts of their workflow, and we believe the best way to keep providing the best service is by working with the leaders of cloud computing.
With the robust support of AWS, Sweven allows companies to be in complete control of their operations by providing tools like Automated PM, Workflow Pipeline, List Manager, Project Scheduler, Geo-dispatch, Mobile Apps and Metric Intelligence, among others.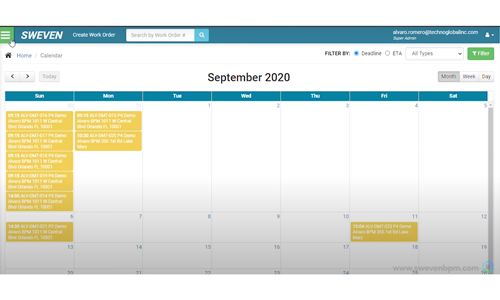 About Sweven
Sweven is the answer for newcomers and mid-sized companies in need to harness the full potential of their workflow and, at the same time, the best ally for multinational companies and government contractors to reach operational efficiency.